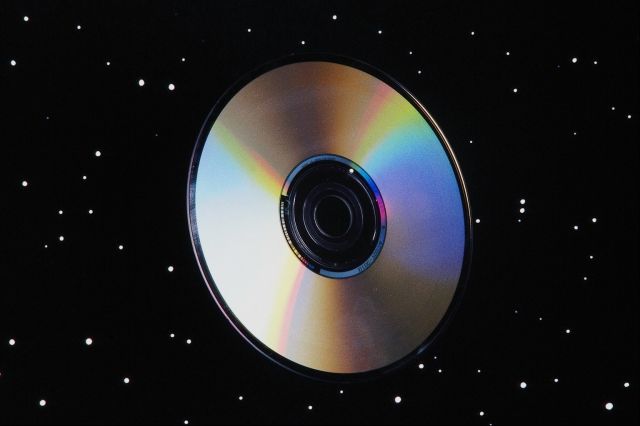 The name of the band comes from the membersí connection to writing (even though, if truth be told, they would all prefer to make music for a decent living, rather than the other way around.) The band started in 1989 as a typical English department outlet: driven to the brink of lunacy by term papers and literary analyses, several graduate students from the University of Iowa sorely needed a different pet project. They found it in the dusty basement of a daycare center that was charitably put at their disposal. The neighbors, already stunend with the childrenís daily racket, didnít find the energy to complain about the nightly noise. An earlier lineup included Tim Gustafson (gt and voc) Scott DeJhong on lead, Mircea Tomus on bass, Jules VanLieshout on lead vocals and Matt Collins on drums. A recording of their earlier gig in another basement has been preserved for posterity. It includes classic rock tunes (Brown Sugar, The Letter) as well as a video clip of Jules looking almost like David Bowie. At that point, the band was known in narrow and intimate circles as the AGSE Band (Association of Graduate English Students).
After several non-conclusive gigs that followed the typical university semester schedule, the drummer Matt moved to bigger and better things, which ultimately translated into his Jesus Chrysler project. This Tucson-based alternative band enjoyed much local success, opened for U2, signed a contract with Sony, recorder two CDs, went on the road, and promptly disbanded. Matt was replaced with Carol Severino, from the U of I rhetoric department. Carol and Mircea are the only original members of the AGSE band, but they still rock on amidst cries of outrage and wonderment.
The band beefed up its lineup with other members whose names got blurred in the mists of time: Steve Petkus(keyboards) and Dan Wattle(third guitar.) Jules graduated and gravitated back to his native Europe (even though he occasionally visits us and pretends to ride with the Ragbraide). He was replaced by Dan Collins, the one who is likely to be responsible for the bandís clever name. As Rough Draft, the band excelled in performing covers ranging from Santana to Wings and from CCR to Police, with a lot of stuff in between. There are also several video recordings of gigs performed in notable places such as the Pizza Hut or Professor Tom Lewisís basement. The sound of these clips is awful, yet images testify to the fact that we were indeed younger in those days.
As Rough Draft I, the band held its last concert right before most of the membersí graduation day, in a dusty barn of West Branch. Even though that performance was not recorder, several pictures suggest that beer was plentiful and everybody was having fun. Scattered like the proverbial dust in the wind, the band drifted apart leaving only a name and memories behind.
In 1996, Mircea joined Mark Ross and Kevin Recknor (formerly of Nerve Tonic) who were looking for a bass player. They were joined by Dean on drums and the nameless band had several gigs Iowa City and North Liberty before the drummer shot himself. It took a while before we plucked our courage to contact Carol and invite her to join the ill-fated trio. With three members in the humanities (Kevin teaches social sciences at West High while Mark, as a neurologist, is presumably not averse to scribbling), the old name was resurrected. Reinforced with a substantial addition (Mike Pawlus on keyboards and sax) the band worked on a lot of originals and covers ranging from Nirvana to Neil Young. Followed several gigs in the Iowa City area most notably the Neurology Halloween Yearly Party and the ubiquitous Mill. Things were well under way before history repeated itself, and Mike graduated and left us in a customary state of confusion.
We continued to rehearse as a quartet in Markís basement, experimenting with a new sound, female vocalists (Pam and, later, Katie) or sax alto (Frank Eichens, foraging into the realm of pop and even occasionally neo-country, to everybodyís secret horror. The sound did not gel despite numerous gigs in Washington, Riverside, Iowa City, Chicago, Des Moines, and Cedar Rapids, with other obscure spots in between. We recorded a demo tape in the Trinity studio of North Liberty that didnít sound too shabby. But it was mostly inane enthusiasm that kept us going, despite numerous failures (at a certain gig, we were paid not to playóthere was a basketball game going on and the patrons of the bar would much rather watch that).
In 1998, another blow shook the foundation of the ever Rougher Draft. Mark accepted a position with the University of Kentucky, moving 600 miles away from our Iowa City base. Undaunted by various signs that ultimately spelled doom, Kevin and Mircea exchanged their axes for hammers and drills and erected a recording studio in a basement. The birth of Studio Point was accompanied by a final burst of musical energy. Songs began to flow again through the 12 gauge wires and onto the hard drive of a Roland VS 1680 digital 16 tracker, percolating onto 35 CDís that contain appropriately rough drafts of many originals. Mark has undergone the difficult enterprise of commuting to Iowa City for gigs and recording sessions and, owing to his commitment, the band trudged on. During Markís absence, Mike Evces lead a worthy helping hand as lead guitar. With him and Carolyn McDonald on vocals, the band continued to record and perform in Cedar Rapids and Iowa City for almost two years. In the meanwhile, musical material was slowly gathering dust in the vaults.
The new millenium debuted under the same ill-fated star. Mike moved to Chicago, leaving the band with little to do in between Markís visits and the occasional gigs in remote places such as Indiana. We auditioned several lead guitarists, until we found Chris. His somewhat self-effacing yet confident and professional style complement very well Markís lead guitar work. Things seemed to fall into place once again, until Kevin (our main lead vocalist) withdrew from the band. And yet, Rough Draft continues to rock, despite all signs to the contrary. Friends and fellow musicians join us occasionally to jam, record, and perform. Interests and collaboration are branching out, and members of the band have combined forces with other musicians, while still getting together for occasional gigs (at writersí conferences). A Rough Draft CD tentatively entitled "Roughing It" has been in the works for two years now and it only needs finishing touches. It is strongly hoped that entropy will cause things to fall into place once again, one way or another, preferably the latter.
Stay tuned.