Objective:
I don't have objectives; only objects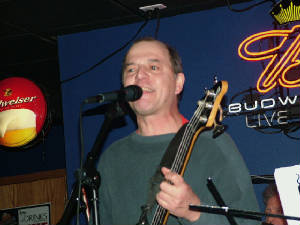 Experience
Seven years in sound design. Many more as a bass player, on and off.
March started playing bass in Transylvania, Romania, in the 70's, but only on a full moon. When he came to the US in 1985, he joined the AGSE band of the English Department of the U of I. When the group disbanded after everybody's graduation, March played in Rough Draft for years. If you follow the link below, you'll find more than you might want to ever know about that group.
In his non-musical life, March teaches poetry and fiction at Kirkwood Community College. As a political refugee and a former Communist league member in Romania, March gets high on democracy and American rock and roll. He is also a recording engineer, manager, and maintenance man at the Studio Point, a digital recording studion in Iowa City that he had built with Kevin Recknor of Rough Draft. If you are interested in the Studio Point projects, go ahead and check out the link below.